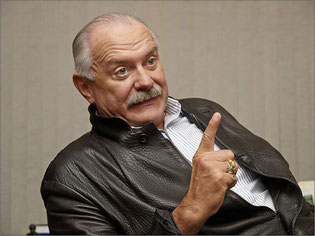 Russian Vice-Prime Minister Igor Shuvalov has requested Russian ministries (the Ministry of Culture, the Ministry of Mass Communication, the Ministry of Economic Development, the Ministry of Finance and the Ministry of Justice) to develop laws for levying taxes for  Online Copyright Violation.
Earlier in October, famous Russian film-maker Nikita Mikhalkov (Oscar-winner for "Burnt by the Sun") has suggested to Vladimir Putin to institute a "global license" for unlimited usage of Copyrighted IP (movies, video, music) available on the Internet.
According to Mikhalkov's suggestion, users would sign an agreement to pay an "atonement fee" to Internet providers for using these types of intellectual property. Financial operations  would also be conducted by organizations representing the copyright owners.
This suggestion would also involve the creation of a publically available resource of copyrighted products, which, according to Mikhalkov's idea would significantly improve the Russian GDP from sales of non-material products  within 2 years of its implementation. 
Internet experts predict that this initiative can significantly increase the cost of Internet use for the common user.
RAEC and major telecom operators have submitted a public Letter of Disagreement to Vladimir Putin regarding this initiative.